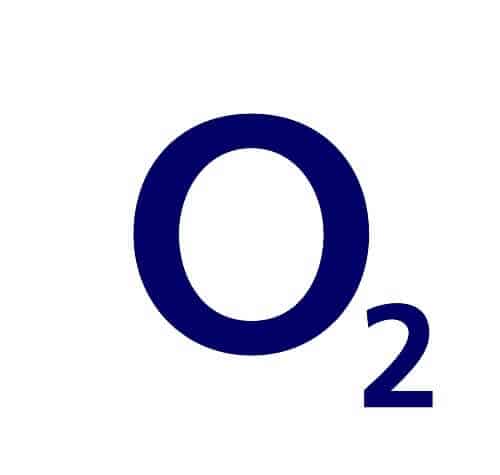 O2 is a complete communications provider supporting businesses with their broadband, internet and networking services, mobiles, hardware, and WiFi. Below we look at reviews for the company along with the plans they offer, how much they cost and other key things you need to know to help you decide which business broadband provider is right for your business.
O2 Reviews
Below we look at reviews for O2 from a variety of websites. Please keep in mind that these reviews are for all of O2's services and so may not fully reflect their business offerings.
O2
BusinessFibre.co.uk
Score:
3.8 out of 10
(average of scores above)
O2 Business Broadband Plans, Packages & Prices
O2 currently has 6 business broadband plans they are:
Homeworker standard
Price: £14.50/mo (£12.00 O2 customers)
Download Speed: Up to 20Mbps
Upload Speed: Up to 1.2Mbps
Usage: 150GB
Branch office standard
Price: £20.50/mo (£18.00 O2 customers)
Download Speed: Up to 20Mbps
Upload Speed: Up to 1.2Mbps
Usage: 300GB
Fibre Start
Price: £29.00/mo (£26.50 O2 customers)
Download Speed: Up to 40Mbps
Upload Speed: Up to 2Mbps
Usage: 150GB
Fibre Worker
Price: £30.50/mo (£28.00 O2 customers)
Download Speed: Up to 40Mbps
Upload Speed: Up to 10Mbps
Usage: 300GB
Fibre Office Standard
Price: £32.00/mo (£29.50 O2 customers)
Download Speed: Up to 55Mbps
Upload Speed: Up to 10Mbps
Usage: 300GB
Fibre Branch
Price: £33.50/mo (£31.00 O2 customers)
Download Speed: Up to 80Mbps
Upload Speed: Up to 20Mbps
Usage: 300GB
Note plans, packages, speeds, and prices were all accurate at the time of publication (24 April 2018) but may have changed since then. Please check O2's website for the latest.
O2 Business Broadband Speed
O2's 6 plans come with 4 different advertised speeds.
Regular Broadband: Up to 20Mbps download
Fibre: speeds up to 40-80Mbps download depending on your package
O2 Background
O2 started as a mobile communications provider who extended their services into wider communication services including broadband and WiFi.
They aim to help businesses to release themselves from the shackles of the hardwiring and help them become more mobile in running their businesses wherever, whenever and on whatever device they want to securely.
O2 offer a wide range of complementary services to enhance the customer experience and capabilities. These include Enterprise Mobility and Managed Services which help employees work smarter wherever they are. Unified communications to help integrate networks and connectivity to deliver a greater number of places to connect to networks. Smart asset management through their Internet of Things platform. As well as security, cloud solutions, and integrating business apps that are known and trusted.
Switching To O2 Business Broadband
If you want to switch to O2 broadband services, you can either contact your account manager if you are already an O2 customer or call 0800 977 7337. If you currently do not have a landline or non-cabled internet connection, they will get a line installed.
If you are an O2 business customer, you will get a monthly discount on your broadband.
O2 Business Broadband Installation
O2 offers two options for you to connect to their fibre broadband service. Self-provide which you can set up yourself which costs £54. Or managed install which is where a BT engineer will install and test your broadband connection, this costs £104.
Additional Business Services From O2
The following are included as standard for all business broadband packages:
Free Wi-Fi at 1,000s of hotspots
Priority offers including gig tickets and discounts
Optional extra broadband-related services include:
Static IP address
Speedier broadband fixes
Plug and play router
Choice of installation – either self-provide or managed install
Mobile broadband dongles
Other business products and services:
Phones and tablets
Business apps such as Microsoft Office 365, McAfee, Box, mobile device management
Landlines
Internet of Things offers including their connectivity platform (O2 Smart Connect Express), Smart Metering, O2 Smart Data, and O2 Smart Vehicle.
Mobile broadband
Secure networks
International communications solutions
Integrated communication solutions across the internet, network, mobile, and WiFi
Cloud solutions
O2 Business Broadband Availability
O2 business broadband is available throughout most of the UK, although not all locations will have higher speed fibre available. You should check availability with them first.
O2 Business Broadband Support, Customer Service, & Reporting Faults
You can phone 0800 028 0202 (Monday-Friday 8am-8pm, Saturday & Sunday 9am-5pm to report a fault and/or issue with your service. Alternatively, you can contact them online via live chat. And you can read their online help guides here.
O2 Business Broadband Contact
You can get in contact with O2 using the following numbers:
Customer services: 0800 028 0202 (Monday-Friday 8am-8pm, Saturday & Sunday 9am-5pm
Website: https://www.o2.co.uk/business/products/broadband/business-broadband
O2 Business Broadband Pros/Cons
Pros
A wide range of complementary services
Free WiFi hotspots
Creating more agile workspaces and mobility of workplaces
Discounts for existing business mobile customers and access to Priority offers
Cons
No 24/7 fault support is listed
A lot of additional charges for set up that other providers do not charge for
Currently not offering FTTP connections which enable higher internet speeds