FTTP stands from Fibre to the Premise which is a direct connection from your premises to the exchange so that the line has lower contention. FTTP lines can offer faster speeds up to 1Gbps as there is no copper line involved in the service and the distance from the exchange won't impact your speed. There are many providers of FTTP solutions, so we have explored what options are available in the market below.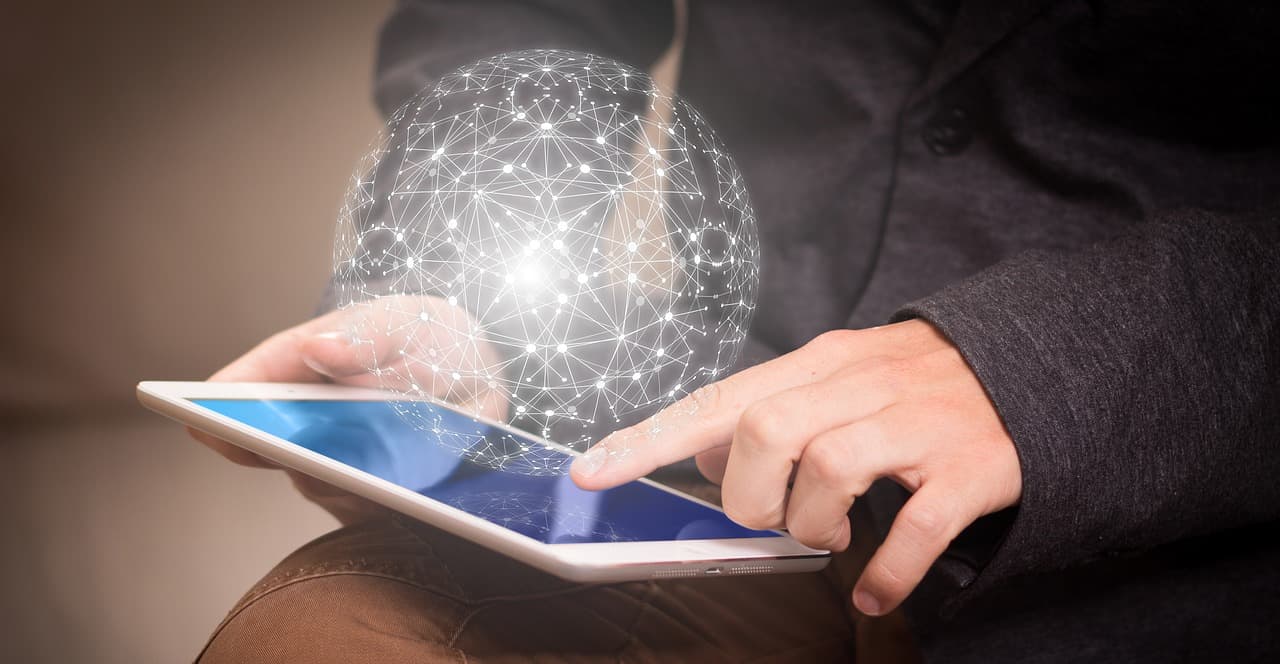 The table below gives a quick price comparison of the top UK providers for FTTP offerings.
| Company | Price from per month | Top speed |
| --- | --- | --- |
| Zen | £32 | 300Mbps |
| KCOM | Not stated | Not stated |
| Spectrum Internet | £32.99 | 1Gbps |
| IDNet | £35 | 330Mbps |
| Glide | Not stated | 1Gbps |
| Stream Networks | £45 | 1Gbps |
| Total Web Solutions | Not stated | 300Mbps |
| Exa Networks | £208.33 | 330Mbps |
| Quickline | £50.99 | Not stated |
| Juice Broadband | Not stated | 1Gbps |
| Telecoms World | £49.99 | 1Gbps |
| Boxx Internet | Not stated | Not stated |
| Andrews & Arnold | Not stated | 160Mbps |
| Talking Technology | Not stated | 330Mbps |
| Cerberus Networks | £140 | 1Gbps |
| FluidOne | Not stated | 330Mbps |
| Gradwell | £90 | 330Mbps |
| OptaNet | £60 | 330Mbps |
| Spitfire | £30 | 330Mbps |
| Structured Communications | £51.99 | 330Mbps |
| 4Com | Not stated | Not stated |
* The facts and figures included here come from each company's website and were accurate at the time of writing but may have since changed. Also, please keep in mind these may not be apples to apples comparisons as each provider offers different solutions. This guide should be used as a starting off point for more research on your part.
Below we profile each of the companies' services and features in a bit more detail.
Note companies are ranked in no particular order and this no way indicates one solution is better than another.
1. Zen
Some of the features and benefits of Zen's FTTP offering.
Offers a range of FTTP products
Speeds up to 300Mbps
Choice of 12 or 24-month contracts
Unlimited downloads
Free dual-band router
Free static IP address
Fixed price throughout the contract period
Activation fees apply on some products
Backed by a speed guarantee
UK-based support centre
2. KCOM

Some of the features and benefits of KCOM's FTTP offering.
Resilient fibre broadband connection
Speeds not stated
Unmetered connections
Offers enhanced flexibility
Access your account through their online portal
Easily change packages
Reliable performance
Suitable for cloud applications and VoIP
Proactively monitor its network to fix issues
UK-based specialist support team
3. Spectrum Internet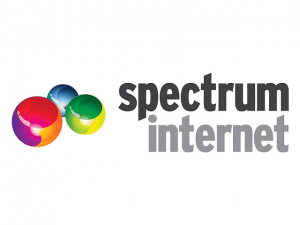 Some of the features and benefits of Spectrum Internet's FTTP offering.
Full fibre business broadband
Speeds up to 1Gbps
Unlimited data usage
24-month contract
Free static IP address
Router included
Optional fully managed service
Security software available
Activation fees apply
Option to add VoIP and cloud hosting
4. IDNet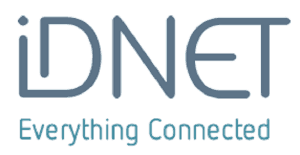 Some of the features and benefits of IDNet's FTTP offering.
Superfast broadband
Speeds of up to 330Mbps
Unlimited downloads
12-month contract
Static IP address included
Reliable broadband connection
Has a low latency guarantee
Has implemented a Quality of Service for VoIP and SSH
Offers a maximum throughput guarantee
UK-based technical support
5. Glide
Some of the features and benefits of Glide's FTTP offering.
Full fibre business products
Speeds up to 1Gbps
Resilient and reliable service
Unlimited data
Symmetrical upload and download speeds
Uses the latest network technology
Proactive monitoring
Scalable and flexible solutions
Suitable for cloud-based solutions and video conference
Future-proofed solution
6. Stream Networks

Some of the features and benefits of Stream Networks' FTTP offering.
Direct fibre connection
Speeds up to 1Gbps
12-month contract
Ideal for bandwidth-hungry businesses
Offers a range of speeds
Unlimited usage
Provides fast transit links and peering
Guaranteed connectivity for low latency
Suitable for voice and video
Offers enhanced support
7. Total Web Solutions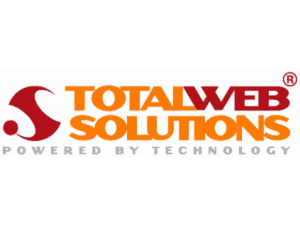 Some of the features and benefits of Total Web Solutions' FTTP offering.
Superfast fibre product
Speeds up to 300Mbps
Network for businesses only
Static IP address is included and additional ones can be purchased
Unlimited data usage
Minimum 12-month contract
Free router on 24-month contracts
Offers data only service although VoIP calls are allowed
Provides a range of optional extras
Offers fast track installation
8. Exa Networks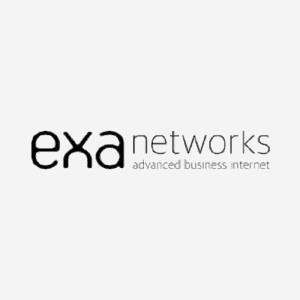 Some of the features and benefits of Exa Networks' FTTP offering.
Gfast and FTTP internet connections
Speeds up to 300Mbps
Directly connected to your nearest cabinet
Consistent and reliable connection
Quick installation times
Minimal connection costs
Offers a speed guarantee
Claims to provide affordable and competitive rates
Provides a range of complementary service
Award-winning customer support
9. Quickline

Some of the features and benefits of Quickline's FTTP offering.
Superfast internet
Speeds not stated
24-month contracts
Unlimited data allowance
Static fixed IP address and further ones are available at an additional cost
Installation fees apply
Services may be delivered by FTTP, FTTC or Advanced Fixed Wireless Access depending what lines are in your area
Provides different levels of support
Offers a 30-day money-back guarantee
Provides content filtering facilities
10. Juice Broadband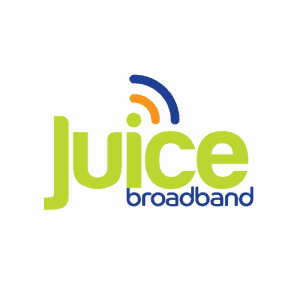 Some of the features and benefits of Juice Broadband's FTTP offering.
Fast and reliable connectivity
Speeds up to 1Gbps
Contract lengths from 12-months
Unlimited data usage
Provides low latency
Offers Cloud backup and SIP trunking for VoIP
Flexible service
Creates bespoke packages
Caters for multi-tenancy buildings
Only caters for Bournemouth, Poole and surrounding areas
11. Telecoms World

Some of the features and benefits of Telecoms World's FTTP offering.
Fibre connectivity direct to your business
Speeds up to 1Gbps
Strong and stable connection
Uncontended and reliable lines
Scalable bandwidths
Symmetrical speed up and down
Covers 65% of UK businesses
Offers quicker fault resolution than standard fibre connections
Provides disaster recovery solutions
Highly rated on Trustpilot
12. Boxx Internet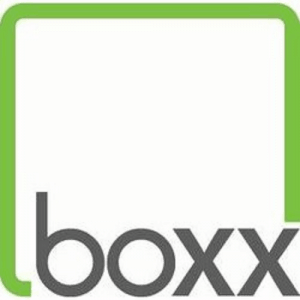 Some of the features and benefits of Boxx Internet's FTTP offering.
Fibre offering significantly faster speeds
Speeds not stated
Caters for a variety of business sizes and needs
Superior connectivity
Guaranteed service levels
Bandwidth control
Reliable and secure internet
Award-winning
Highly rated on Trustpilot
Dedicated Service Delivery Team
13. Andrews & Arnold

Some of the features and benefits of Andrews & Arnold's FTTP offering.
Offers a choice of two FTTP speeds
Speeds up to 160Mbps
12-month minimum contract
Data quotas apply
Provides Quota Bonuses and rollover of allowance
Static IP addresses offered
Offer discounted routers
Provides services for small to medium-sized businesses
Offers a VIP line monitoring service
Prices are not fixed for the term of the contract
14. Talking Technology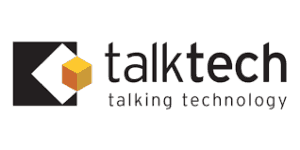 Some of the features and benefits of Talking Technology's FTTP offering.
Provides FTTP solutions for businesses
Speeds up to 330Mbps
Unlimited usage
Connects you directly to the exchange
Superfast speeds
Includes standard support levels
Free installation if a line is present already
Plug and play routers
Offers a speed guarantee
Rated highly on Trustpilot
15. Cerberus Networks

Some of the features and benefits of Cerberus Networks' FTTP offering.
Ultrafast broadband fibre solutions
Speeds up to 1Gbps
Unlimited usage
12-month contract
Wireless router included
Consistent and reliable connection
Includes static IP addresses
Available to over 1 million UK premises
Also offers FTTP on Demand and Bonded FTTP
24/7 phone support
16. FluidOne

Some of the features and benefits of FluidOne's FTTP offering.
Business only FTTP on Demand
Speeds up to 330Mbps
Low contention
Bandwidth management
Fast and resilient
Cost-effective solution for a higher bandwidth product
Tailored agreements
Installation managed by a dedicated Service Delivery Team
Services backed by SLAs
24/7 technical support
17. Gradwell

Some of the features and benefits of Gradwell's FTTP offering.
Offers Ultrafast broadband solutions
Speeds up to 330Mbps
Unlimited data
Choice of routers
Free static IP address
Fast and reliable broadband
Affordable solutions
Designed for start-ups to growing SMEs
Backed by SLAs
UK-based customer support
18. OptaNet
Some of the features and benefits of OptaNet's FTTP offering.
Data only FTTP solution
Speeds up to 330Mbps
Unlimited data allowance
Offers 12 and 24-month contracts
Includes a choice of a router at an extra charge
Offers wires only service
Free static IP address
Provides fast installation time
Includes live network monitoring
UK-based support staff
19. Spitfire

Some of the features and benefits of Spitfire's FTTP offering.
Ultrafast full-fibre broadband
Speeds up to 330Mbps
Offers a more reliable connection
Suitable for bandwidth-hungry applications
Offers a choice contract length
Static IP address
Free connection on 24-month contracts
Routers are included on 24-month contracts
Offers a range of fault fix times
UK-based support and account management
20. Structured Communications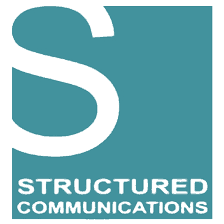 Some of the features and benefits of Structured Communications' FTTP offering.
Offers a FTTP broadband solution
Speeds up to 330Mbps
More affordable alternative to EFM and leased lines
Unmetered data for unlimited usage
Higher speeds
Resilient connections
Suitable for VoIP and cloud-based applications
Flexible contracts
Provides proactive monitoring
24/7 customer support
Structured Communications website
21. 4Com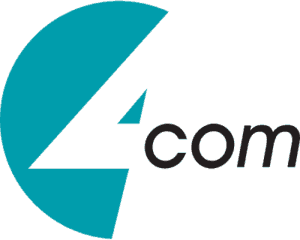 Some of the features and benefits of 4Com's FTTP offering.
Offers an FTTP solution for businesses only
Speeds not stated
Only offers FTTP connections if FTTC connection can't be provided
Faster speeds than ASDL lines
Reliable connection
Less likely to encounter speed issues
Suited to those with higher bandwidth needs
Designed for larger businesses
Contact them directly for further details and a quote
UK-based customer service team
What is FTTP Broadband?
FTTP, or Fiber to the Premises, is a type of broadband technology that uses fiber-optic cables to deliver internet connectivity directly to a home or business.
Unlike traditional broadband, which uses copper cables for the final connection to the premises, FTTP uses fiber-optic cables for the entire journey from the internet service provider to the customer. This results in faster and more reliable internet connections.
Here are some key points about FTTP broadband:
Speed: FTTP can deliver much faster internet speeds compared to traditional broadband technologies. Speeds of up to 1 Gbps (1000 Mbps) or more are possible with FTTP.
Reliability: Because it uses fiber-optic cables, FTTP is generally more reliable than other types of broadband that rely on copper cables. Fiber-optic cables are less susceptible to interference and signal loss over long distances.
Availability: FTTP is not yet available everywhere. The availability depends on the infrastructure in your area and whether the necessary fiber-optic cables have been installed.
Cost: FTTP can be more expensive than other types of broadband, but the higher cost is often justified by the faster speeds and better reliability.
Overall, FTTP is a high-performance broadband technology that is becoming more widely available as internet service providers continue to upgrade their infrastructure.
How Much Does FTTP Cost?
The cost of business FTTP broadband in the UK can vary widely depending on several factors, such as the provider, the speed required, and any additional features or services included in the package. Here are some rough estimates:
Standard Business FTTP Broadband: Costs can range from £30 to £100 per month, with speeds of up to 1 Gbps or more available.
Dedicated Leased Lines: For businesses requiring a dedicated FTTP connection, costs can start from around £200 per month and can go up to £500 or more, depending on the speed and level of service required.
Additional Costs: There may be additional costs for installation, equipment, static IP addresses, enhanced security features, and other services.
It's important to note that these are approximate figures, and prices can vary significantly between providers and packages. It is recommended that you contact several broadband providers and request quotes based on your specific business requirements to get an accurate estimate of the costs involved.
How to Get FTTP Installed In The UK?
Check Availability:

Check if FTTP is available in your area. You can do this by visiting the websites of broadband providers that offer FTTP and entering your postcode to see if the service is available at your location.

Choose a Provider:

If FTTP is available, you can then choose a broadband provider that offers the service. Some of the providers that offer FTTP in the UK include BT, Virgin Media, and smaller local providers.

Select a Package:

Choose a broadband package that suits your needs. Packages will vary in terms of speed, data allowance, and price. Make sure to read the terms and conditions carefully before making a decision.

Place an Order:

Once you have chosen a package, you can place an order with the provider. They will then schedule an installation date.

Installation:

On the installation date, a technician will visit your property to install the necessary equipment. This may include a new router and a fiber-optic cable that connects your property to the local telephone exchange or street cabinet.

Activation:

After the installation is complete, the technician will activate your service, and you should be able to start using FTTP broadband.
Please note that the availability of FTTP is still limited in some areas of the UK, and not all providers offer the service. Additionally, the installation process may vary depending on the provider and your location.
How Long Does FTTP Take To Install?
The time it takes to install FTTP broadband in the UK can vary depending on a number of factors, including the provider, the location, and the existing infrastructure.
Standard Installation:

If the necessary infrastructure is already in place, installation can typically be completed within a few hours to a day.

New Infrastructure Required:

If new fiber-optic cabling needs to be installed, this can extend the installation time significantly. In some cases, it may take several days or even weeks to complete the installation, especially if there are complications such as the need to obtain permissions for digging or other work.

Provider and Location Specifics:

The installation time can also depend on the specific provider and location. Some providers may be able to offer faster installation times than others, and some locations may have better existing infrastructure that makes installation quicker and easier.
It is recommended to check with the provider for a more accurate estimate of the installation time based on your specific situation.