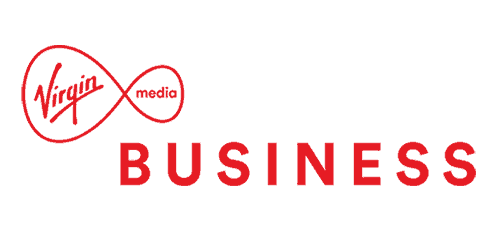 Virgin Media offers broadband and related services and they aim to be at the forefront of digital solutions. Below we look at reviews for the company along with the plans they offer, how much they cost and other key things you need to know to help you decide which business broadband provider is right for your business.
Virgin Media Reviews
Below we look at reviews for Virgin Media from a variety of websites. Please keep in mind that these reviews are for all of Virgin Media's services and so may not fully reflect their business offerings.
Virgin Media
BusinessFibre.co.uk
Score:
2.8 out of 10
(average of scores above)
Virgin Media Business Broadband Plans, Packages & Prices
Virgin Media currently has 4 business broadband plans they are:
Voom Fibre Option 1
Price: from £32/mo
Download Speed: Up to 350Mbps
Upload Speed: Up to 7Mbps
Usage: Unlimited
Contract: 24-months
48-hour fault fix time
Voom Fibre Option 2
Price: from £45/mo
Download Speed: Up to 350Mbps
Upload Speed: Up to 15Mbps
Usage: Unlimited
Contract: 24-months
24-hour fault fix time
Voom Fibre Option 3
Price: from £50/mo
Download Speed: Up to 350Mbps
Upload Speed: Up to 20Mbps
Usage: Unlimited
Contract: 24-months
24-hour fault fix time
Managed Internet Access
Price: from £149/mo
Download Speed: Up to 5Gbps
Upload Speed: Up to 5Gbps
Usage: Unlimited
Contract: 36-months
6-9 hour fault fix time
Note plans, packages, speeds, and prices were all accurate at the time of publication (17 April 2018) but may have changed since then. Please check Virgin Media's website for the latest.
Virgin Media Business Broadband Speed
Virgin Media's 4 plans come with 2 different advertised speeds.
Fibre: Up to 350Mbps download / 7/15/20Mbps upload
Managed Internet Access: Up to 5Gbps download / 5Gbps upload
Virgin Media Background
Virgin Media was formed when Virgin bought ntl:Telewest Business in 2010. In true Virgin business style, Virgin Media started to push the market and deliver their services with innovative offerings that distinguished them in the market. Virgin Media's wider business offers TV, broadband, phone, and mobile phone services.
Since Virgin Media was formed they have launched many broadband-related products including cloud computing, mobile packages, several public-sector support packages, and small business support programmes.
Virgin Media bill themselves as having the next generation products, applications, and services. They believe they will remain at the forefront of the digital world to deliver the best packages possible to businesses.
Virgin Media provides a range of packages and options to meet customer needs. Their customer services teams are located across the UK and have local knowledge and experience.
They also run support programmes for small and fledgling businesses which have included Voom business pitches and Virgin Media Accelerator programme to help small business to develop and grow. They also organise Voom Tours which are business networking and advice roadshows for small businesses.
Switching To Virgin Media Business Broadband
If you want to switch to Virgin Media, you can check the packages and options on their website and whether the services are available in your area on their availability checker. You can either complete your purchase online or call them on 0800 953 6800 (Monday-Friday 8am-5.30pm).
Virgin Media Business Broadband Installation
When you have placed your order to join Virgin Media you will be allocated a dedicated order manager who will check the order and discuss the next steps as well as book an installation date.
Most businesses will have their services installed on the first visit but in some cases, a site survey may be required. Construction work or cabling work may be required to install Virgin Media cables into your building and connect you to their network.
Additional Business Services From Virgin Media
The following are included as standard for all business broadband packages:
Speeds up to 350Mbps download and minimum 7Mbps upload
Unlimited download
Dynamic IP
Hitron WiFi router
6-9/24/48 hours fault fix time depending on your package
24 or 36-month contract
Optional extra broadband-related services include:
Increased number of static IPs
Increased fault fix time
Increased upload speeds
Reduced length contract of 12 months
Other business products and service:
Managed internet
Connecting sites and VPNs
Phone lines & systems
Enterprise mobile solutions
Dedicated cloud connections
Mobile SIMs
Virgin Media Business Broadband Availability
Virgin Media services are not available in all parts of the UK as they are provided through dedicated cables. You should use their online availability checker and speed check to see what services they can offer you.
Virgin Media Business Broadband Support, Customer Service, & Reporting Faults
You can phone 0800 052 0800 (available 24/7) to report a fault and/or issue with your service. Alternatively, you can contact them online or by live chat. And you can read their online help guides here.
Virgin Media Business Broadband Contact
You can get in contact with Virgin Media using the following numbers:
Sales: 0800 953 0180 (Monday-Friday 8am-5.30pm)
Customer Service: 0800 052 0800 (Monday-Friday 8am-6pm)
Report a fault: 0800 052 0800 (24/7)
Website:  https://www.virginmediabusiness.co.uk/
Virgin Media Business Broadband Pros/Cons
Pros
Strive to be at the forefront of digital development
Have dedicated support through the installation process
Have three package size offerings that are tailored to different business sizes
Cons
Maybe more disruptive to install as new cabling may have to be installed into your premises
Does not cover the whole of the UK
Number of optional bolt-ons that can increase the package costs considerably