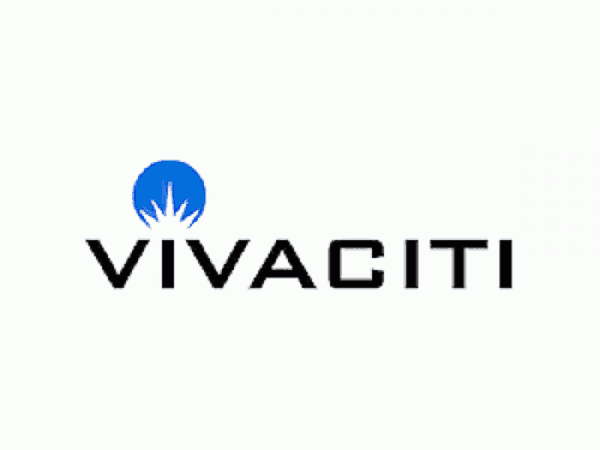 Vivaciti is an internet services provider who supplies ASDL and fibre line connection internet services.
Below we look at reviews for the company along with the plans they offer, how much they cost and other key things you need to know to help you decide which business broadband provider is right for your business.
Vivaciti Reviews
Below we look at reviews for Vivaciti from a variety of websites. Please keep in mind that these reviews are for all of Vivaciti's services and so may not fully reflect their business offerings.
Vivaciti BusinessFibre.co.uk Score: insufficient information to review (average of scores above)
Vivaciti Business Broadband Plans, Packages & Prices
Vivaciti currently has 3 business broadband plans which exclude landline rental costs they are:
Business Allowance
These packages have peak time data allowance restrictions, peak times are 8am-8pm Monday-Friday. Tops are available for £9.95 per 10GB. You can switch packages at any time at no charge.
Monthly contract with £40 activation fee. Speeds vary depending on line capabilities which will be either ASDL (up to 8Mbps download and 0.8Mbps upload) and or ASDL2+ (up 24Mbps download and 1.3Mbps upload)
Office 15 – 15GB monthly allowance £19.75 (ex VAT)
Office 45 – 45GB monthly allowance £25.75 (ex VAT)
Office 90 – 90GB monthly allowance £36.75 (ex VAT)
Office 135 – 135GB monthly allowance £46.75 (ex VAT)
Office 180 – 180GB monthly allowance £56.75 (ex VAT)
Business Broadband Unlimited
Price: £23 (ex VAT)/mo
Download Speed: Up to 24Mbps
Upload Speed: Up to 1.3Mbps
Usage: Unlimited
Contract: 12 months
Business Fibre Unlimited
Price: £23 (ex VAT)/mo
Download Speed: Up to 80Mbps
Upload Speed: Up to 20Mbps
Usage: Unlimited
Contract: 12 months
Note plans, packages, speeds, and prices were all accurate at the time of publication (15 May 2018) but may have changed since then. Please check Vivaciti's website for the latest.
Vivaciti Business Broadband Speed
Vivaciti's 3 plans come with 3 different advertised speeds.
ASDL: up to download 8Mbps and upload 0.8Mbps
ASDL2+: up to download 24Mbps and upload 1.3Mbps
Fibre: up to download 80Mbps and upload 20Mbps
Vivaciti Background
Vivaciti is a London based internet services provider who delivers their services to both business and residential customers. Their broadband services include ASDL, ASDL2+ and fibre services
Vivaciti believes their offering is different because they are technically minded and their contact centres are not operated through restrictive scripts.
Their packages include a different style of pricing which is based on a business's data usage during peak hours. The off-peak allowance is unlimited. These packages give customers flexibility and control as the contract is monthly and they can switch allowances at any time as well as purchase one-off extra data allowance.
Switching To Vivaciti Business Broadband
If you want to switch to Vivaciti you can check services online or you can contact them to discuss your requires and select the best package available to you.
Vivaciti Business Broadband Installation
There are no details about Vivaciti's broadband installation services.
Additional Business Services From Vivaciti
The following are included as standard for all business broadband packages:
Free mitigation if you have a BT line
Unlimited data on fibre and broadband unlimited contract
Optional extra broadband-related services include:
VoIP- voice over internet protocol
Web hosting
Other business products and service: Does not supply products or services
Vivaciti Business Broadband Availability
Vivaciti business broadband is available throughout most of the UK, although not all locations will have higher speed fibre available. You can check using the BT line speed test.
Vivaciti Business Broadband Support, Customer Service, & Reporting Faults
You can phone 0800 091 1797 or 01702 410043 to report a fault and/or issue with your service. Alternatively, you can contact them by e-mail here.
Vivaciti Business Broadband Contact
You can get in contact with Vivaciti using the following numbers:
Sales, accounts and customer service: 0800 091 1797 or 01702 410043
Website:  http://www.vivaciti.net/
Vivaciti Business Broadband Pros/Cons
Pros
Offers a month by month contract
Offers peak usage packages with unlimited off-peak usage
Free mitigation if using a BT line
Cons
Does not offer superfast broadband
Very little customer reviews
Little information on support and installation