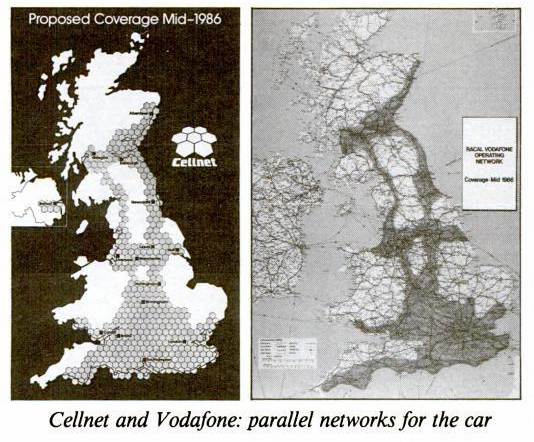 Found via Reddit
The the map above shows Cellnet and Vodaphone mobile phone coverage in the UK in 1985.
Vodafone made the first ever cellular telephone call in the United Kingdom on 1 January 1985, from St Katharine Docks to Newbury, and launched the UK's first cellular network later that year.
Cellnet was founded as a 60:40 joint venture between BT Group and Securicor in 1985 and is now known as O2.
And if you're wondering why the maps both look almost identical it's because both companies followed the major motorways. This also explains why there is no coverage in East Anglia, as there were no motorways in 1985.