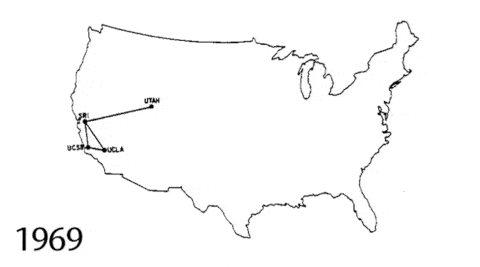 Map found via GIFY
The map above shows the growth of ARPANET, a precursor of the modern internet, between 1969 and 1989 when it was shut down. You can see what it first looked like here.
It was funded by Defense Advanced Research Projects Agency (DARPA) and was operated by the US military throughout it's existence and was never commercialised directly.
However, many of the technologies it used are the basis for today's modern internet.
Wikipedia's History of the Internet article goes into greater detail about it and other successors.
Find this map interesting? Then please help by sharing:
Most Popular Pages: