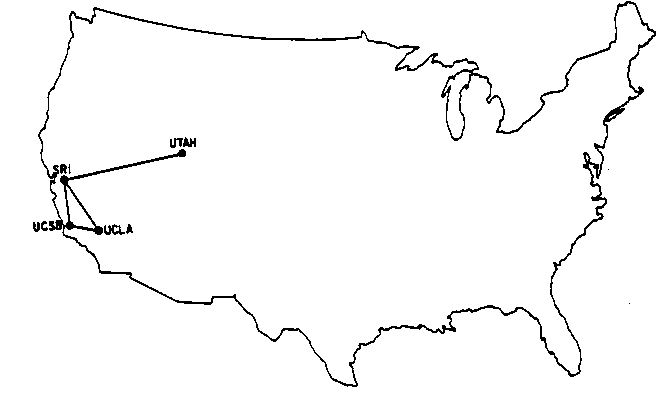 Map from Heart, F., McKenzie, A., McQuillian, J., and Walden, D., ARPANET Completion Report, found at csudh.edu
The map above is the first map of ARPANET (Advanced Research Projects Agency Network), the direct precursor to the internet, in December 1969.
ARPANET was the first network to implement the TCP/IP protocol and was also an an early packet-switching network both of which are fundamental technologies for the modern internet. It grew rapidly in the 1970s and early 1980s as this map shows.
The project was initially funded by the Advanced Research Projects Agency (ARPA) of the United States Department of Defense due to the demands of the Cold War.
It was ultimately decommissioned on 28 February 1990, as it was superseded by the National Science Foundation Network, which was in turn decommissioned in 1995 as it was superseded by today's modern commercial internet.
For more see Wikipedia's History of the Internet.
Find this map interesting? Then please share with a friend:
Most Popular Pages: